Deciduous Dendrobium spieces

The common Dendrobium orchids you find in department stores and supermarkets are pretty and cheap because they grow from seed to flower in 18 months. These are hybrids of Dendrobium phalaenopsis (no relationship to the Phaelaenopsis family of orchids). They were developed for the cut flower industry. They are sometimes referred to as Den-Phal orchids.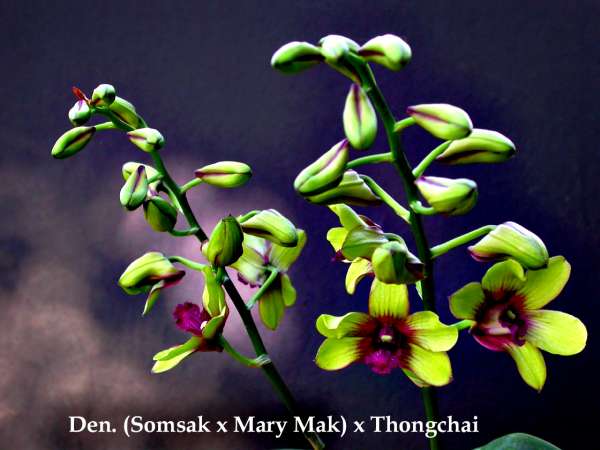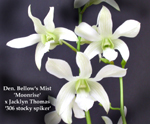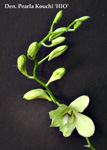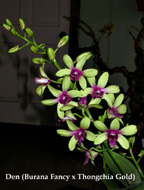 As you expand your interests you will find there are about 17,000 wild species of Dendrobium orchids of which Dendrobium phalaenopsis is only one.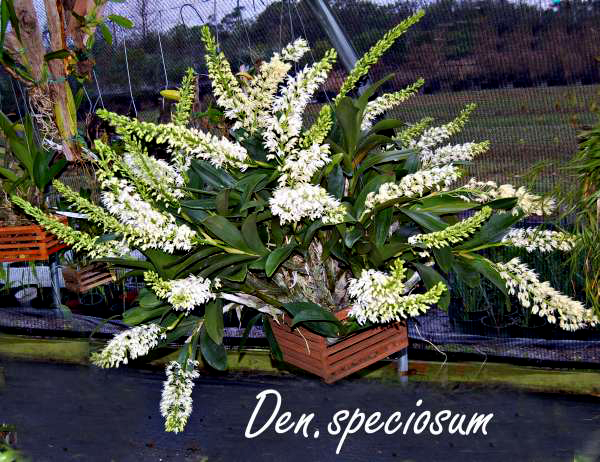 Many wild Dendrobium are deciduous. They drop their leaves every year before flowering. Dendrobium nobile is one that has been hybridized often and is available relatively inexpensive. We offer a variety and here is a special culture sheet for them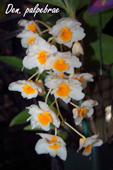 Many of the wild deciduous species take 5-8 years to flower and therefore are more expensive to produce. Among them are many unusual and beautiful flowers. Whenever we offer a deciduous orchid for sale we will clearly note this feature and any special care necessary.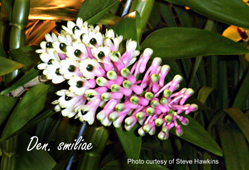 The most important thing about deciduous Orchids is not to think they are dying when the leaves turn yellow and fall off.
They do better when watering is reduced during the winter. Do not totally stop watering, but reduce the watering enough to keep the canes from shriveling.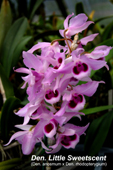 Flowering will often improve with the reduction of nitrogen fertilizer. We recommend stopping fertilizer after August in the Northern hemisphere and 6 months different for those in Australian and the Southern hemisphere.